Fairfield Properties Ballpark features a state-of-the-art scoreboard that is the center of attention for fans enjoying a game or outside event. The Ducks offer a variety of sponsorship options using the DuckVision videoboard.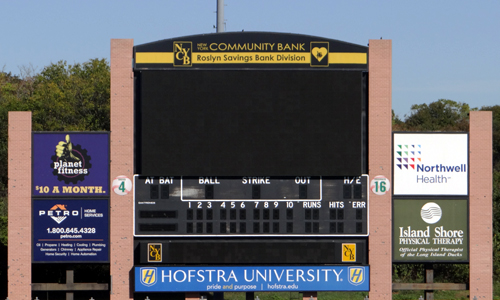 Advertise your company with a backlit sign located on the scoreboard. These signs are located in a prime location and noticed by all fans taking notice of the information on the scoreboard. All companies receive category exclusivity on the scoreboard.
Title Panel: Located on the top of the scoreboard.

Video Panels:

Located on left and right side of the video board

Side Panels:

Located to the left and right of the scoreboard

Message Panels:

Located to the left and right of the ribbon board

Bottom Signboard:

Located on the bottom of the scoreboard

---
DuckVision Messages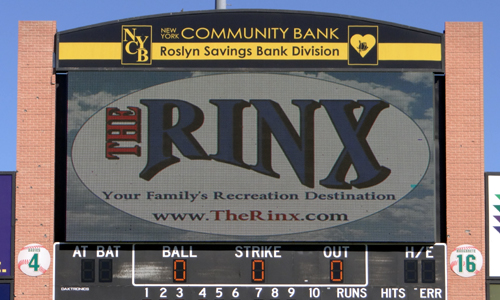 A great way to have your company logo and a short message to get the attention of the crowd! DuckVision messages are 30-second non-audio clips displayed on the DuckVision scoreboard at Fairfield Properties Ballpark. The clips include a company logo and message while the opposing team is at bat. DuckVision comes in a single package (3 to 4 30-second spots per game) and a double package (7 to 8 30-second spots per game). Simply put, this is the most cost-effective way of advertising your company on the Fairfield Properties Ballpark scoreboard.

---
DuckVision Commercials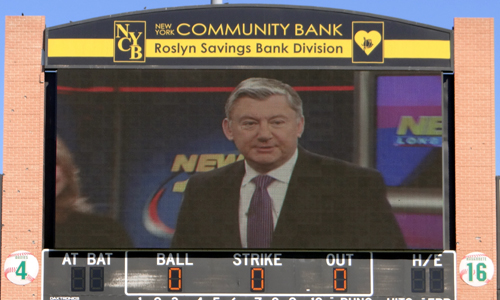 Have your 30-second commercial (with sound) played at Fairfield Properties Ballpark before or during the game. All commercials include a PA introduction.
---