Birthday Party Packages

Do you want a great party for your child without the hassle of doing it all yourself? Call the Long Island Ducks group sales department at (631) 940-3825 for more information about booking your son or daughter's birthday party at Fairfield Properties Ballpark.
---
2022 GAME ROOM SUITE BIRTHDAY PARTY PACKAGE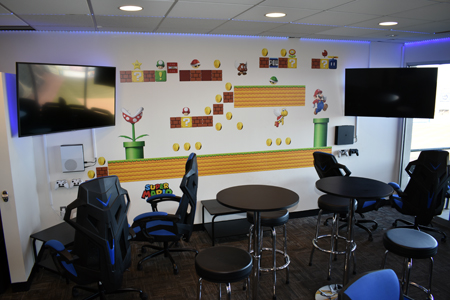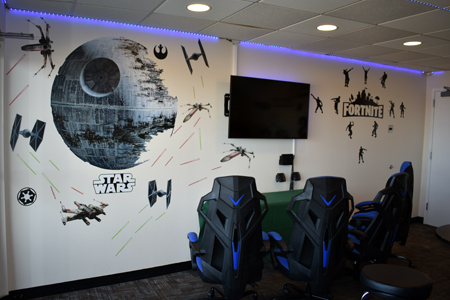 INCLUDES:
10 Ducks game tickets in Game Room Suite
Suite includes access to Nintendo Switch, Xbox and PlayStation 4 systems with pre-downloaded games

Birthday child joins QuackerJack on dugout while crowd sings "Happy Birthday"
Birthday child's name announced to crowd and displayed on ribbon board
1 Ducks t-shirt for birthday child
1 Autographed Ducks baseball for birthday child
10 Nathan's hot dogs, 10 Herr's chips, 10 Coca-Cola beverage, 10 Kona Ice vouchers and 10 cupcakes
PACKAGE PRICE: $600 ($60 per ticket)

"The new video game suite created in 2021 was absolutely perfect for our son's 10th birthday. The boys absolutely loved being able to bounce back and forth from playing Xbox, PlayStation, and the Switch to checking out the baseball game. They also enjoyed the new gaming chairs, having a stocked refrigerator and our own server. The staff was extremely attentive to seeing if we needed anything, but the best was when QuackerJack visited our suite to play video games with the boys. In addition, they loved checking out the stadium and getting Kona Ices which were included in the package. Every child and parent raved about this party days later and said it was one of his best they've been to! We were very excited to be able to provide the boys this memorable experience!" - Rachel W.
---
2022 PARTY DECK BIRTHDAY PARTY PACKAGE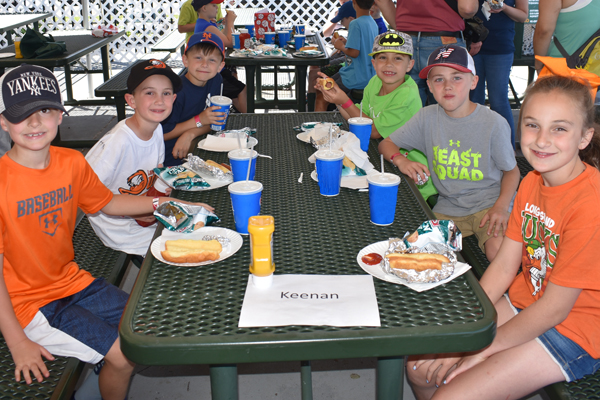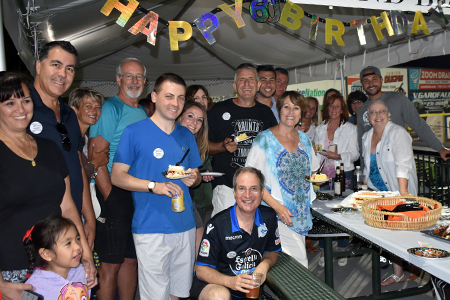 INCLUDES:
20 Ducks game tickets in Party Deck
Birthday child joins QuackerJack on dugout while crowd sings "Happy Birthday"
Birthday child's name announced to crowd and displayed on ribbon board
1 Ducks t-shirt for birthday child
1 Autographed Ducks baseball for birthday child
20 Nathan's hot dogs, 20 Herr's chips, 20 Coca-Cola beverages, 20 Kona Ice vouchers and 20 cupcakes
PACKAGE PRICE: $750 ($37.50 per ticket)

---
Check out what the parents of children who celebrated birthdays at the Duck Pond had to say:
"In his words, it was the best birthday he has ever had. The birthday song while he danced on the dugout was one of his greater experiences. Your associates could not have been nicer and all the adults had a great time also. Thank you!"
Todd Rosenberg
(Andrew, Age 9)
"Evan's birthday party at the Ducks ballpark was amazing! Taylor and the entire staff are wonderful from beginning to end. They took such good care of us – it was the easiest and most affordable party I've ever had. Evan absolutely loved going on top of the dugout and having everyone sing to him and seeing his name on the scoreboard! We had great seats, great food, and his friends loved it so much they said, 'Mrs. Lauda, can we do this again next year for Evan's birthday?' So, thank you from the Lauda family to the Ducks family – can't wait to see you next year!"
Dyan Lauda
(Evan, age 10)
"Our family are big baseball fans and have loved coming and watching the Ducks play since they began. Our son Matthew begged to have his 7th birthday party at the Ducks. Everyone had a fantastic time. Between the great seats to watch the game along with getting a great picture with QuackerJack, two of his friends told me when they were leaving this was the 'Best birthday party - EVER!' I can't ask for more than that. All the staff was wonderful. They were professional, helpful and focused on making Matthew's party great. Thank you!"
Sandi
(Matthew, 7)
CONTACT US
If you would like to find out more about Party Packages, contact the group sales departmentat at (631) 940-DUCK (3825), email [email protected], or fill out the form below