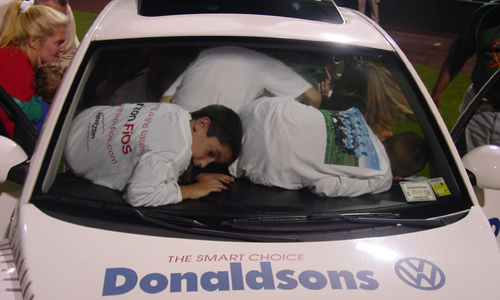 Sweepstakes are an excellent interactive way for fans to get involved with the Ducks, and drive traffic directly to your business location. Sweepstakes ideas can be tailored to fit your theme and style of business.

POPULAR SWEEPSTAKES IDEAS INCLUDE:
Manager For A Day

Stuff a Beetle (pictured here)

Be a Bobblehead

Win the Ducks Grounds Crew

Take a Duck to Class

Call the Long Island Ducks for further information.

---