Group Tickets

Are you planning on having your group come out to a Ducks game? We have opportunities for groups of all kinds! For questions about group ticket outings and pricing, please call (631) 940-3825 and ask for the group sales department.
Limited availability every game!
GROUPS OF 25 PEOPLE OR MORE
Group Ticket Pricing:
Monday - Thursday games: $10 per ticket (Limited availability - first 600 tickets reserved)
Monday - Thursday games (after first 600 tickets reserved) and Friday - Sunday games: $11 per ticket
Premium Group Seats: $12 per ticket (Limited Availability) SECTIONS 113 & 114
PICNIC AREA
Take advantage of enjoying a Ducks baseball game while having a delicious picnic with your group in the Picnic Area at the ballpark. The picnic includes an all-you-can-eat buffet with hamburgers, hot dogs, chicken, ribs, roasted corn, tossed salad, Coca Cola beverages, cookies, potato chips, snacks, watermelon and potato salad. Pre-game picnics begin 90 minutes before game time, last until the first pitch is thrown and are available for groups between 50 and 300 people. In-game picnics take place from the end of the first inning through the end of the seventh inning or for 90 minutes (whichever comes first) and are available for groups between 100 and 300 people.
LUXURY SUITE RENTAL
You can enjoy the excitement of a Long Island Ducks game from one of our fully-furnished luxury suites. Our suites are rented on a nightly basis. The cost for each suite includes 20 tickets, cable TV, air conditioning, balcony seating and access to the "Duck Club" restaurant and bar. Suites are the perfect location to hold your company event, birthday party, anniversary celebration, bachelor party and so much more.
PARTY DECK
This area down the third base line is now available to rent each game. The Party Deck is ideal for entertaining clients, employees and friends. BE READY FOR FOUL BALLS!

This exclusive area comes with:
40 tickets

Wait service

Special menu (food will be pre-ordered)
Your group of 40 will be seated at picnic tables and enjoy the game mere feet away from your favorite Ducks players
GROUP ON-FIELD ACTIVITIES (minimum ticket purchases required)
NATIONAL ANTHEM
Choruses, choir groups, orchestras, bands and more that purchase group tickets have the unique opportunity to sing the National Anthem at a Ducks game! Its your chance to sing or play your rendition of this patriotic song for thousands of Ducks fans! To book your group and reserve your National Anthem opportunity, call (631) 940-3825.
RIDGEWOOD SAVINGS BANK COLOR GUARD
The ultimate thrill for members of the boy scouts and girl scouts. Enjoy a Ducks game in uniform and present the colors/flags on the field during the National Anthem. Your pack or troop will be recognized over the PA system while on the field with the Ducks players. To reserve your Ridgewood Savings Bank Color Guard group for any game, call (631) 940-3825.
NICOLOCK DREAM TEAM
Ever dream of feeling like a professional baseball player? Your little league team can 'take the field' like a pro. Before every game, your team can join the Ducks on the field during the National Anthem, standing shoulder-to-shoulder with all your favorite Long Island Ducks. Nicolock Dream Teams are limited to 1-2 per game. To reserve your Nicolock Dream Team group for any game, call (631) 940-3825.
PRE-GAME PERFORMANCE
Its 'show time' here at the ballpark! This is a unique opportunity for dance schools, martial arts schools, cheerleading and kickline squads, marching bands and glee clubs to perform on the field in front of family, friends and fellow Ducks fans. Every night there will be a time slot for a 6-8 minute performance before the game! To reserve your pre-game performance, call (631) 940-3825.
ARTWORK DISPLAY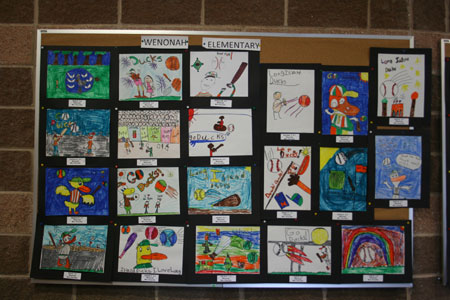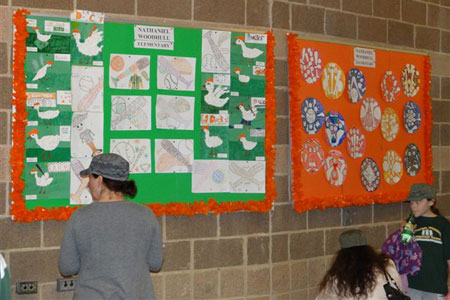 Picasso and Van Gogh would be proud! Bring your group out to a Ducks game this season and have their best artwork displayed for thousands of Ducks fans to see. Your group of 25 or more can have the opportunity to draw Ducks or baseball related pictures and have them hung on the main concourse behind home plate throughout the entire game. To reserve your artwork display group outing today, call (631) 940-DUCK.
FIELDING WITH THE FLOCK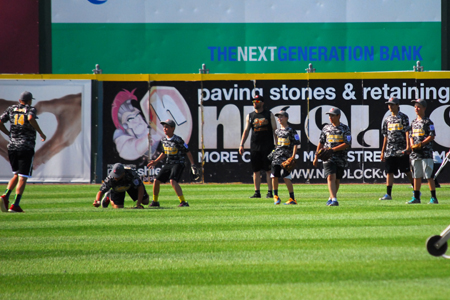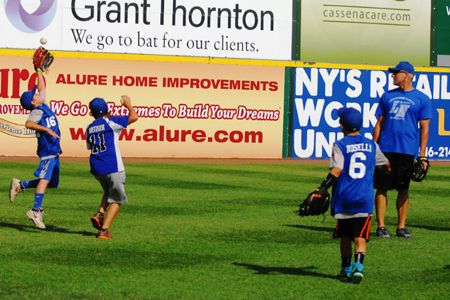 Ever dreamed of standing on the field during batting practice with the Ducks? Now, your group can make that a reality. During Ducks pre-game batting practice, your group will have the opportunity to join the team on the field and shag fly balls. For more information about this brand new package and to book your outing today, call (631) 940-DUCK.
CONTACT US
For additional information on all the above group options, please contact The Long Island Ducks Group Sales Department at 631-940-DUCK (3825), email us at [email protected], or fill out the form below.