Staff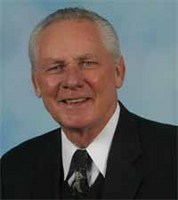 Bud Harrelson
Owner
Bud Harrelson has enjoyed a career in professional baseball that has stretched over 50 years as a player, coach, manager and owner.
Buddy was a key member of the 1969 World Champion and 1973 National League champion New York Mets. In 1971, he won the Gold Glove for his outstanding defensive play at shortstop.
Following a 16-year major league career as a player, Harrelson stayed within the Mets organization as a minor league and major league coach before being named manager of the Mets in 1990. In two seasons with New York, Buddy compiled a winning percentage of .529.
Prior to joining the Ducks ownership group, Harrelson was involved with the ownership of the Wilmington Blue Rocks baseball team (Class-A affiliate of the Kansas City Royals).
The Niles, California native currently resides in Hauppauge. He is the proud father of five children: Tim, Kimberly, Alexandra, Kassandra and Troy Joseph.
Long Island Ducks Ownership
Long Island Ducks Front Office
Part-Time Staff
Medical
Athletic Training Staff